As the nights turn longer and colder, and as the month of October draws to a close, we turn towards one of our favourite events in the holiday calendar - Halloween.
While our days of trick or treating are long behind us, there's no reason why we can't enjoy a little treat. If you're looking for a little something different this Halloween, check out some of our favourite Halloween cocktails that you're sure to love.
Pumpkin Spice White Russian
Pumpkin spice has become synonymous with Halloween in recent years, but few people know that adding it into some classic cocktails can help create new exciting twists on old favourites.
In terms of what to add it to, we recommended a White Russian. Put the cocktail together as normal with vodka, coffee liqueur and ice, then add in a little of your favourite pumpkin spice creamer to give it its festive autumn kick. To finish, add a small topping of whipped cream.
Black Witch Sour
One of our very own cocktails of the month here at the Bay Tree Bar & Grill, the Black Witch Sour is a tasty combination devised by our very own cocktail connoisseurs, Alvaro and Matteo.
A base of Jagermeister and Havana Club is combined with lemon, sugar, egg white, charcoal and Peychaud's bitter for a strong cocktail with subtle combinations of anise and mint. If you fancy trying one for yourself, be sure to come and visit us this month for a unique 10% cocktail of the month discount.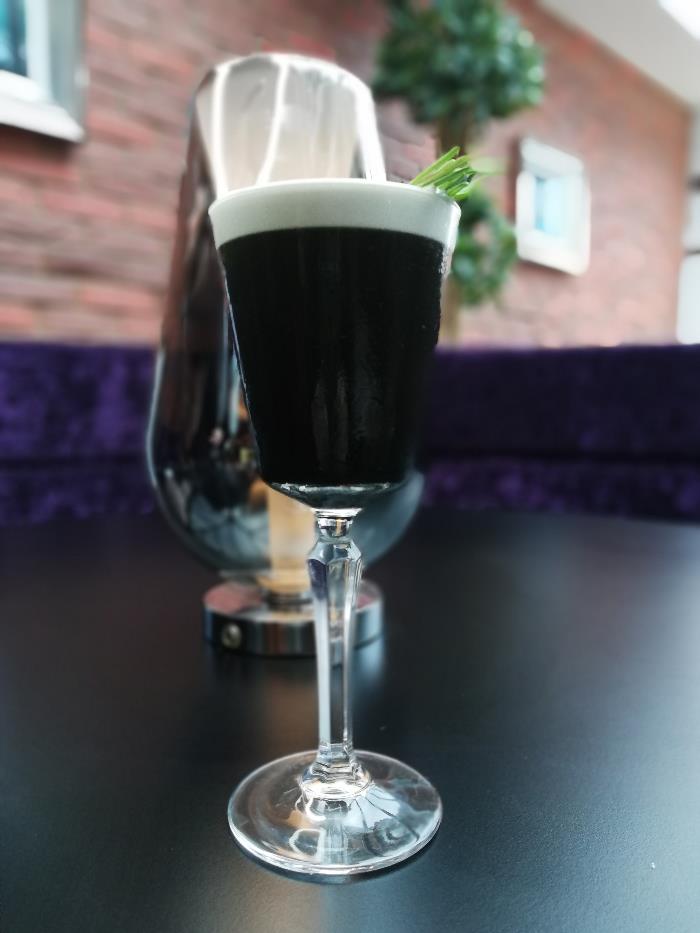 Blood Orange Blackberry Rum Punch
Colourful and delightfully fruity, this blood orange blackberry rum punch is the perfect choice for those who like their cocktails sweet.
A combination of blood orange juice, blackberry soda, rum and lime juice all come together to create this deliciously citrusy treat. Put all the ingredients into a large pitcher and stir gently to combine. Be sure to finish with some pansies and a thin blood orange slice to make it extra special.
Blood Beetroot Cocktail
Halloween is always a time for the weird and wonderful, which is why we love this unique blood beetroot cocktail.
The main ingredient is beetroot lemonade, which you can create yourself by stirring together grated beetroot, lemon juice and caster sugar. Mix together than steep in the fridge for at least an hour, stirring occasionally to help dissolve the sugar.
Once chilled, pour through a sieve to get rid of the pulp, then pour the mix into glasses and add Aperol, Prosecco and a few ice cubes.
Flaming Zombie
Our other cocktail of the month here at the Bay Tree Bar & Grill is the Flaming Zombie, which is sure to please those that enjoy rum. Both Lamb's Navy Rum and Old J Tiki Fire Spiced Rum are used in combination with Havana Club Especial, pineapple juice, grapefruit, orgeat, lime, grenadine, absinthe and various spices for a strong cocktail with plenty to enjoy. Be sure to grab a glass yourself with a 10% discount this month!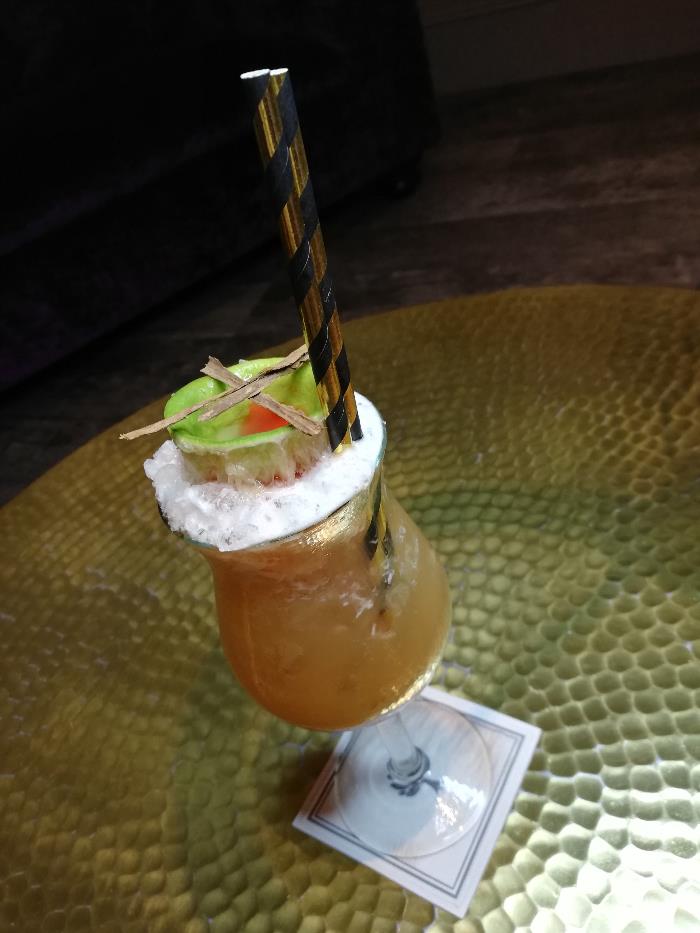 Enjoy a drink at our Halloween Party
What better way to enjoy some of these Halloween-themed cocktails than at our very own Halloween party on the 1st of November? With music from our own DJ Rev and a free shot for those who come in costume, it's a night that's not be missed. Visit the event page on Facebook to find out more!