In the Summer of 2019, it was announced that Folkestone had beaten 19 other places across Britain to have its very own edition of the popular property trading board game set to launch in time for the following Easter.

The game was officially launched on the 23rd March 2020, just days after pubs, bars and restaurants had been ordered to shut their doors indefinitely due to the Coronavirus (Covid-19) pandemic and the British public were being advised to self-isolate at home. If ever there was a need for a silver lining, could it be that most of us would have lots of time on our hands to play this Folkestone Edition of the family favourite Monopoly board game?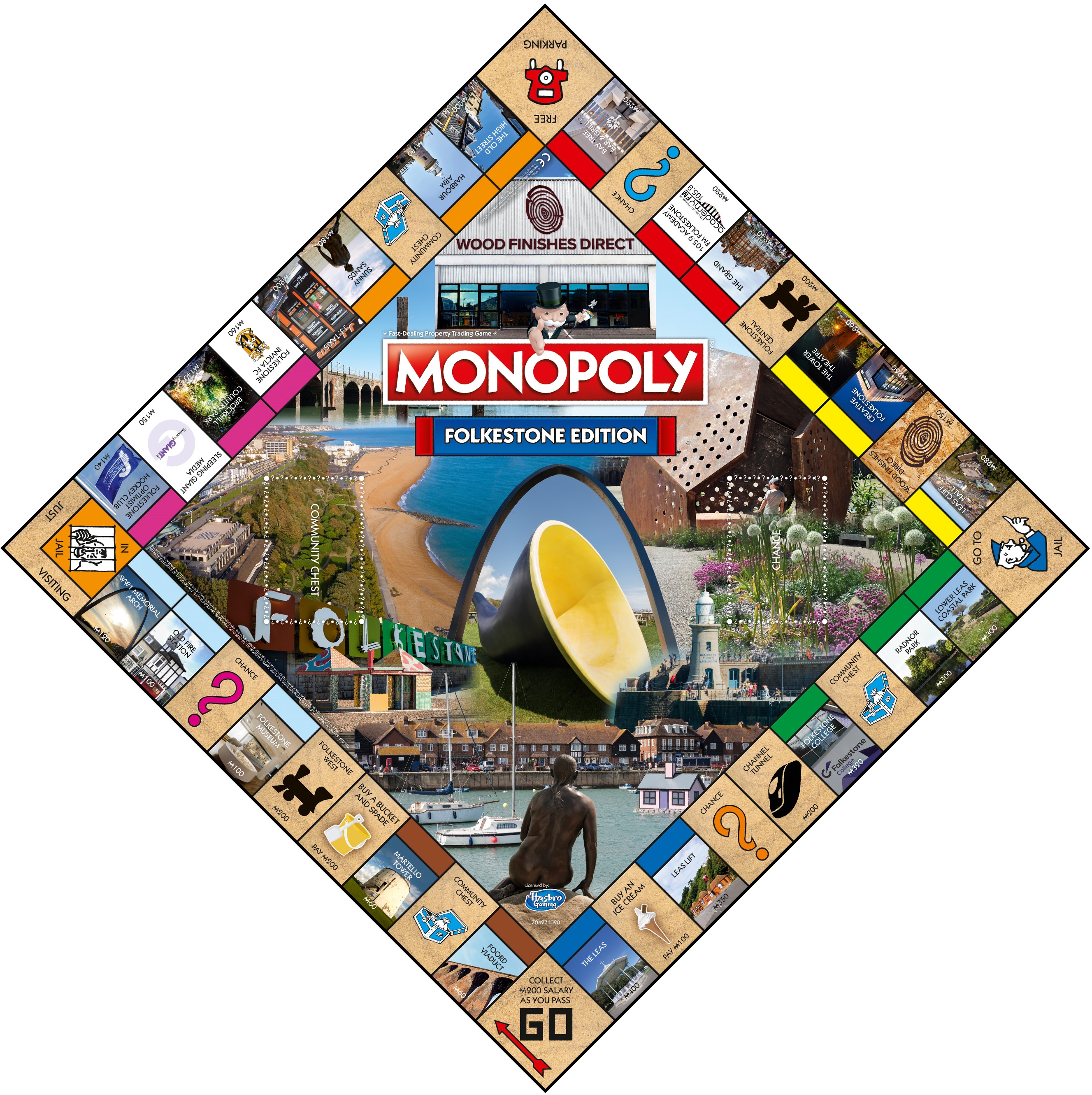 Jennifer Lau from Winning Moves UK - who are producing this game under official license from the MONOPOLY brand, owned by Hasbro - said:
"We are sure this game will put a smile on peoples' faces and lift spirits in this very challenging – and unprecedented - period of time. We announced last year that game would be on shelves for this Easter and it was all wrapped up from a design point of view much earlier this year and sent off for production. This unique new and official version of the world's most famous board game features the great and good of Folkestone. We have been wonderfully spoilt for choice putting the game together and would like to thank everyone who sent in suggestions last year when we went through a public consultation process."





The new game means players will be able to snap-up their favourite Folkestone landmarks for paper money. This unique twist to the world's most famous board sees the most expensive property space going to THE LEAS promenade, which gets to land on the glitzy Mayfair location, the game's highest-ranking location and which is also just a few steps away from the Burlington Hotel.

If you miss sipping our signature cocktails or feasting on our popular sharing boards, fear not! You can still pay the BAY TREE BAR & GRILL a visit during the lockdown on the Monopoly Folkestone Edition game where Whitehall once resided, right after the Free Parking square.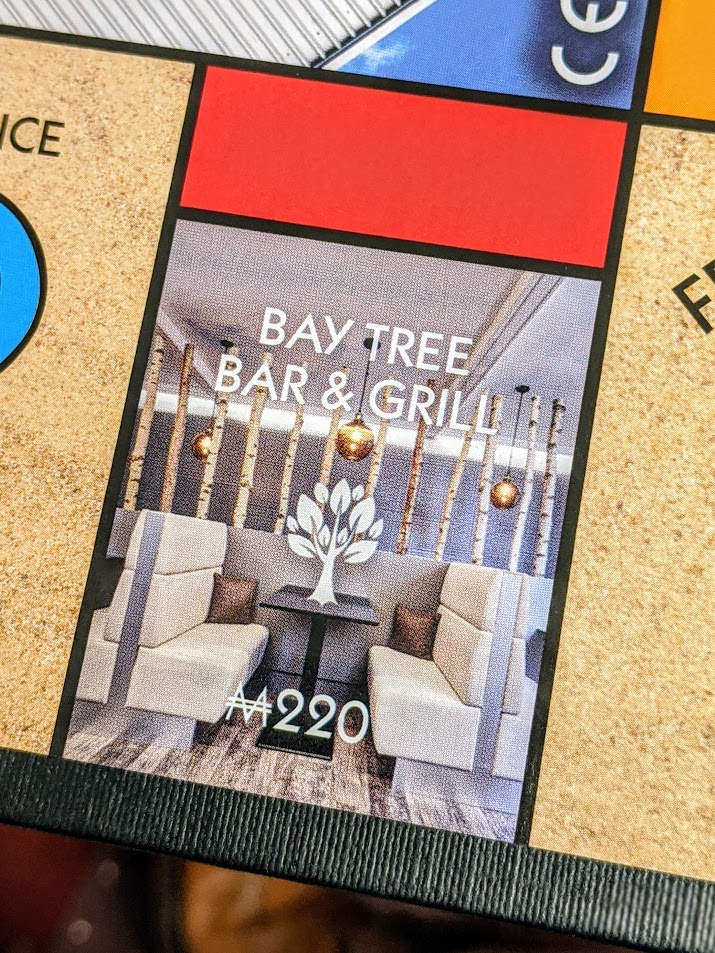 Many of the Chance and Community Chest cards are Folkestone themed too. One card fines players for losing their lunch to a pesky seagull!
And the board sees all of the tokens specially themed. So IN come an ice cream cornet, flip-flops, umbrella (of course bearing in mind the typical British weather) and many others. OUT go the classic MONOPOLY tokens like the Scottie Dog, top hat and boot. They all, literally, get the boot in this edition. Other well-known points of interest that made it onto the board include:
Martello Tower

Folkestone West and Central Train stations
Folkestone Museum
WW1 Memorial Arch
Sleeping Giant Media
Sunny Sands
Harbour Arm
The Old High street
Bay Tree Bar & Grill...of course
Creative Folkestone
Lower Leas Coastal Park
Radnor Park
Channel Tunnel
Leas Lift
The Leas
The new edition of the Monopoly Folkestone Edition retails at £34.99 and has already hit the shelves at all good toy and book stores including Waterstones, The Works and Ryman, online shops and can also be bought from the Burlington Hotel and Bay Tree Bar & Grill whilst stocks last.